Choose The Best IT Solution Company
Boza Tech is a technology company that began in 2006, in Brunei Darussalam with a vision to harness the advancements of information technology for business growth and social welfare.
Join over 100+ happy clients! ~
We highly focuses on client satisfaction
You have better things to do than worry about IT for your small business.
We serve a wide variety of industries
Below is just a small sample of some of the industries that we serve.
Security Solutions & System Integration
Networking Solution
Software & Digital Solutions
Boza Tech offers a wide spectrum of physical security systems that prevent unauthorized entry and keep high security areas of the premises protected from intruders. We have expertise in CCTV installation and door access systems integrated with IoT which enables remote monitoring. Our integrated security solutions ensure the safety of your assets and make the administration process much easier.
Boza Tech helps in building a robust and well-organized network infrastructure for businesses, companies, organizations and institutions. Our networking solutions are extremely organized, cost-effective, flexible to new adaptations and highly secure
Software & Digital Solutions
Boza Tech offers web development and digital marketing services that help companies/brands to improve their digital presence and broaden their reach across the globe. Our software and app development solutions make business operations more efficient. It allows the management team to access real-time data remotely thereby helps in better resource planning, stock control and order-monitoring systems. 
Here's what our customers have said.
Don't Just Take Our Word For It, Read It From Them
" I've not seen anything as affordable and easy to use as Boza Tech software solutions. We have a closer designer-client relationship. The designers are so professional and are up-to-date with the trends."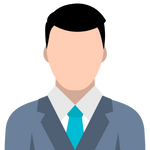 "One thing Boza stands out from the crowd is on-time delivery. If Boza spells out a word, they will stand by it."